Team lead/ Product Designer
As the team lead, it was my duty to maintain constant communication between the team and our mentors at NYC Media Lab and Verizon. In addition, I was tasked with scheduling interviews and weekly goals that would meet deadlines with our mentors. 
Other responsibilities included narrative development, visual design, user and market research. 
Artificial Intelligent tool which analyzes existing surveillance footage to improve spatial planning. With Fish Eyes, museum personnel across departments, curatorial, visitor services, marketing and security, to strategically experiment with future spatial layouts to improve safety, audience targeting, and engagement.
Initially, it was assumed that museums are lacking visitors from the millenial are group, which are rapidly declining within traditional institutions.. We thought that FishEyes could be a tool to help them increase attendance and engagement from certain demographic groups.
However, after more research and user interviews, we found that most museums are not prone to targeting any certain age groups. Their goal is to actually reach a wide range of people, not focusing on any demographics and age groups, and the educate everybody. Museums have even figured ways to reach groups that their permanent exhibitions are not able tom through demographic-specific events and programming. 
Instead of focusing on increasing visitor attendance, it made more sense if Fish Eyes was used to analyze visitor behavioral data to drive engagement.
How might we create a tool that gives museums concrete and reliable data about their visitors behavior? And how can this information be used to bridge allow museums to intelligently experiment with future spatial planning?
Initially, we thought our target audience would be museums curatorial staff. However, it would seem that our target audience might actually be the museums Visitor Services or the security department. Unlike the curatorial staff, the visitors services department are more likely to use visitor behavioral data in their practices of exhibition planning. They are already using observations to inform future planning and safety control. Because of this, we are also expanding to museum security. The data that we gather from surveillance video footage can be used to plan exhibitions around egress and safety codes.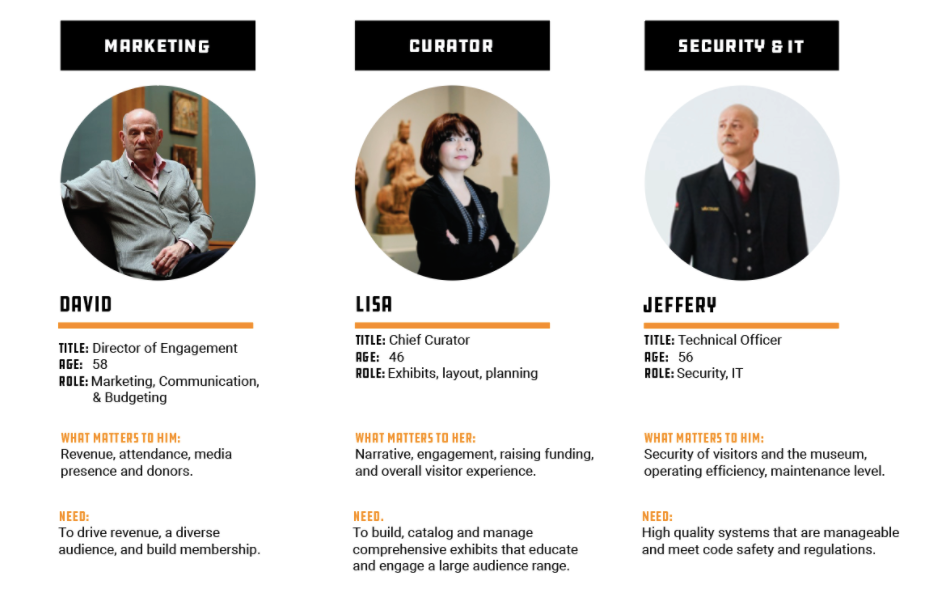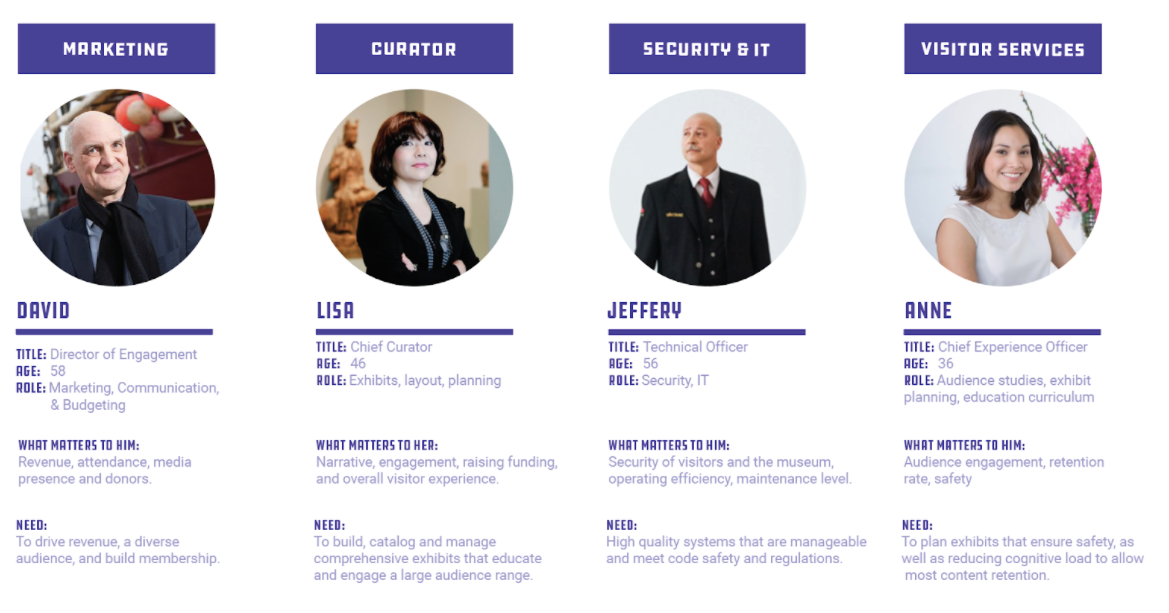 Spatial and exhibition planning is a big job, and it is done across many departments. To plan an exhibitions, voices from curatorial, security, visitor services, education, collections, and exhibition designers. This is no longer a tool for just curatorial or visitor services, like we originally thought.  With so many different voices fighting to be heard, especially with each having their own priorities, how are decisions made impartially? In having a tool like Fish Eyes, different departments can definitively make arguments for their cause with reliable data for backup while ensuring other departments are open to their concerns. Having assurance in knowing that areas need improvements, museums can tend to their weak points to ensure the best visitor experience is delivered, therefore driving engagement.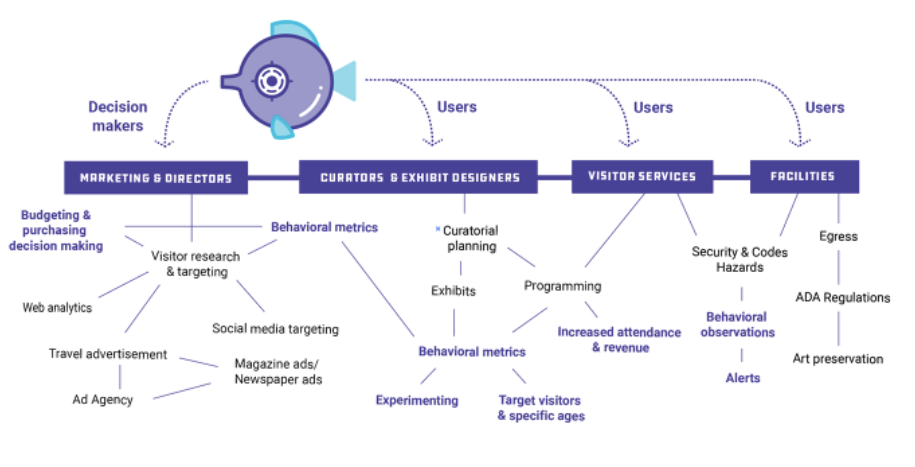 Currently, we are looking at path tracking, dwell time, and age as metrics of visitor behavioral data. Path tracking will allow museums to understand how visitors are moving through the space, while a heat map showing their dwell time will give them an idea about how long and what visitors are standing in front of. We originally started out looking at age because we thought museums will care more about their demographic outreach. We are considering looking at social media footprint and pictures taken as potential metrics.
Once the AI gathers the information from the surveillance video footage, the information is then parsed and displayed for the museum staff on a comprehensive dashboard. Currently, the dashboard displays behavioral data like path tracking, dwell time, pictures, and special alerts. We are also considering whether people having conversations is a good metric to add to the system. These sets of information are broken down by age groups, and can be seen from customizable date ranges.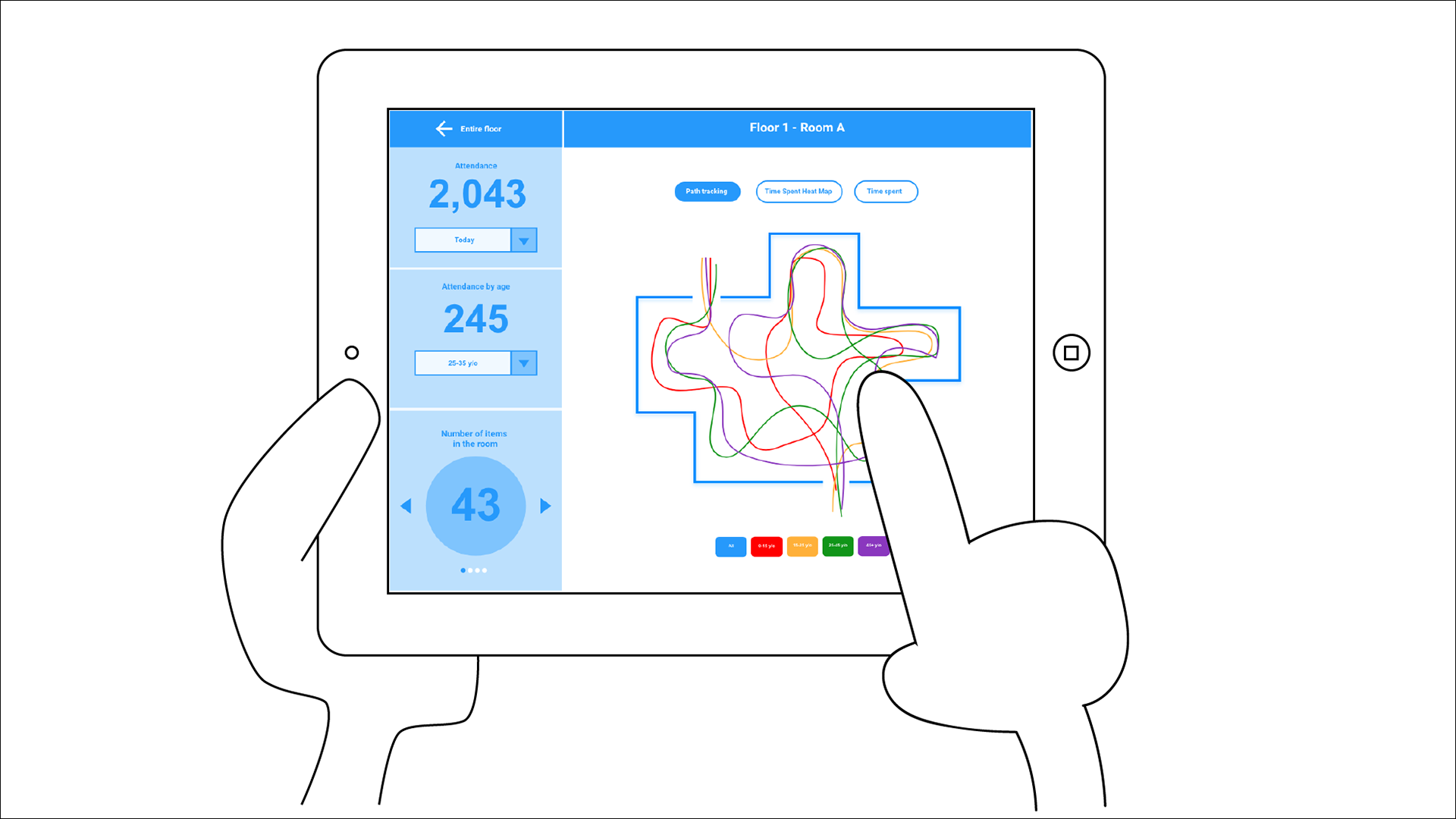 Paper prototypes of the dashboard. Our designs were inspired by current existing analytics dashboards, and information we wanted to display. In the end, we decided on a horizontal layout, in which the left side has a breakdown of room and attendance statistics. The main portion of the dashboard shows a floor plan of the floor of the museum, and the room of interest. Here is the link to the current prototype.

XD prototype was built by Hannah.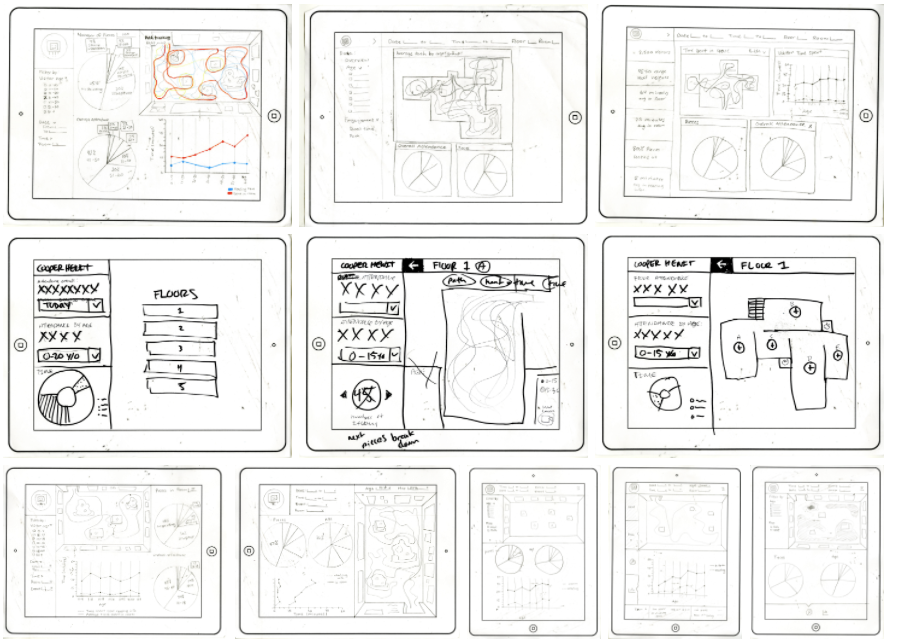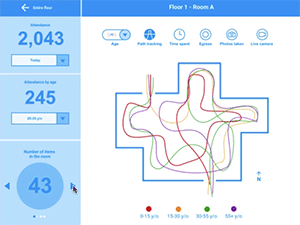 In addition to our functional prototype, we are also creating a video as part of our minimum viable product. The video will be used as part of the demo and on the website as a trailer for the project. I created the storyboard, while Aim created the graphics. I refined the graphics, then created the video.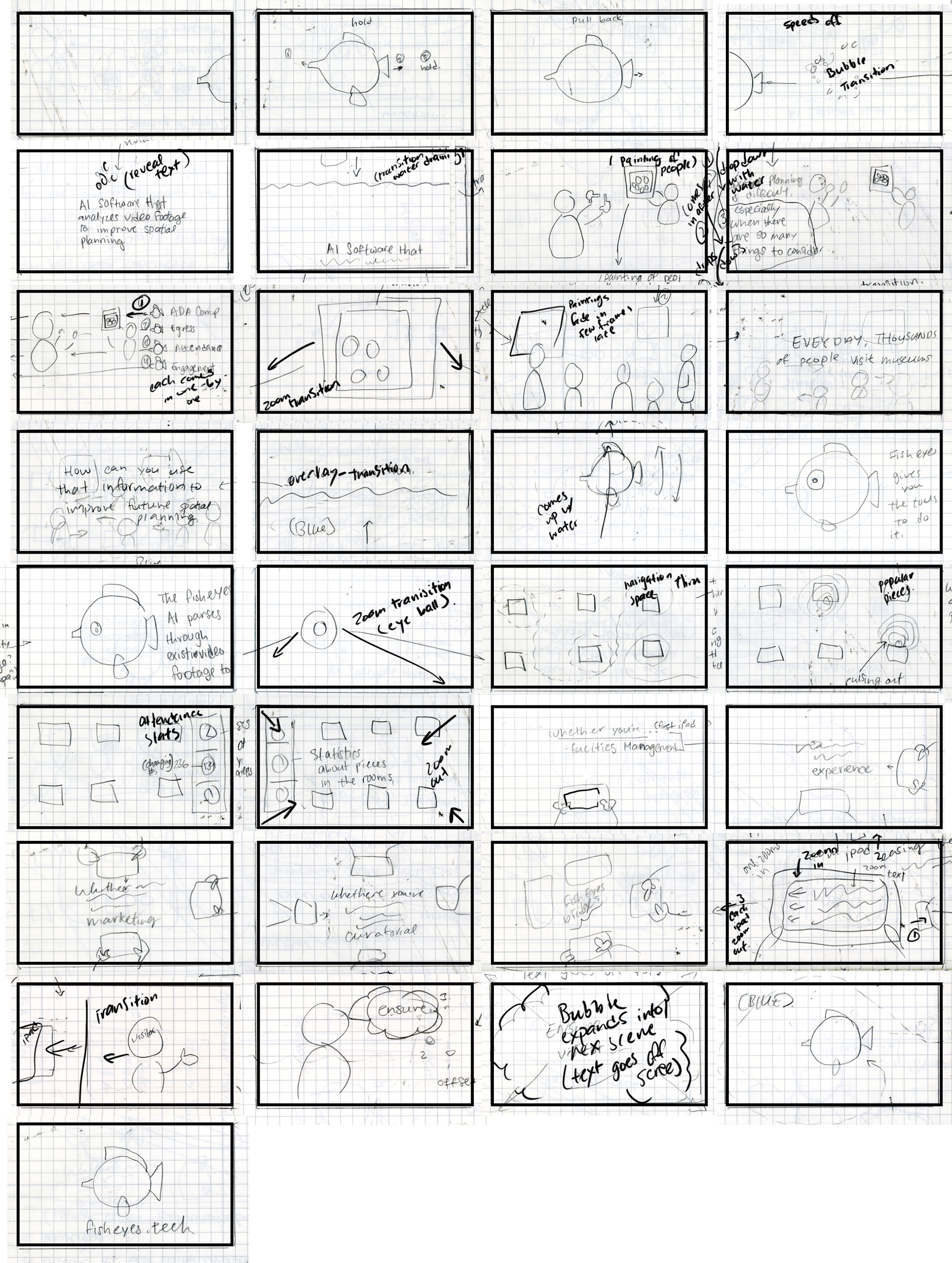 Below is the Fish Eyes team, "
Best In Show
" at the AI/UI Design Jam host by Verizon. From left to right, Vivian Lee, Aim Duagratnana, Hannah Ekman, and Tong Zhang.